If you are interested in Joining the Granite Peak Ski Patrol;
The meet and greet/tryout includes an oral interview which allows us to get to know each other. The tryout will include a ski/ride along that will allow us to better understand your training needs. If you're selected into the Granite Peak Ski Patrol Candidate Program, you will start training within a couple months of being accepted.
The first stage of training which is conducted through the summer is the Outdoor Emergency Care (OEC) class. This 80-hour class covers first aid and rescue techniques and runs from August through November. The final exam is typically held just prior to the hill opening for the season. The OEC class is typically held once per week for 4 hours on Sunday's but can vary from year to year.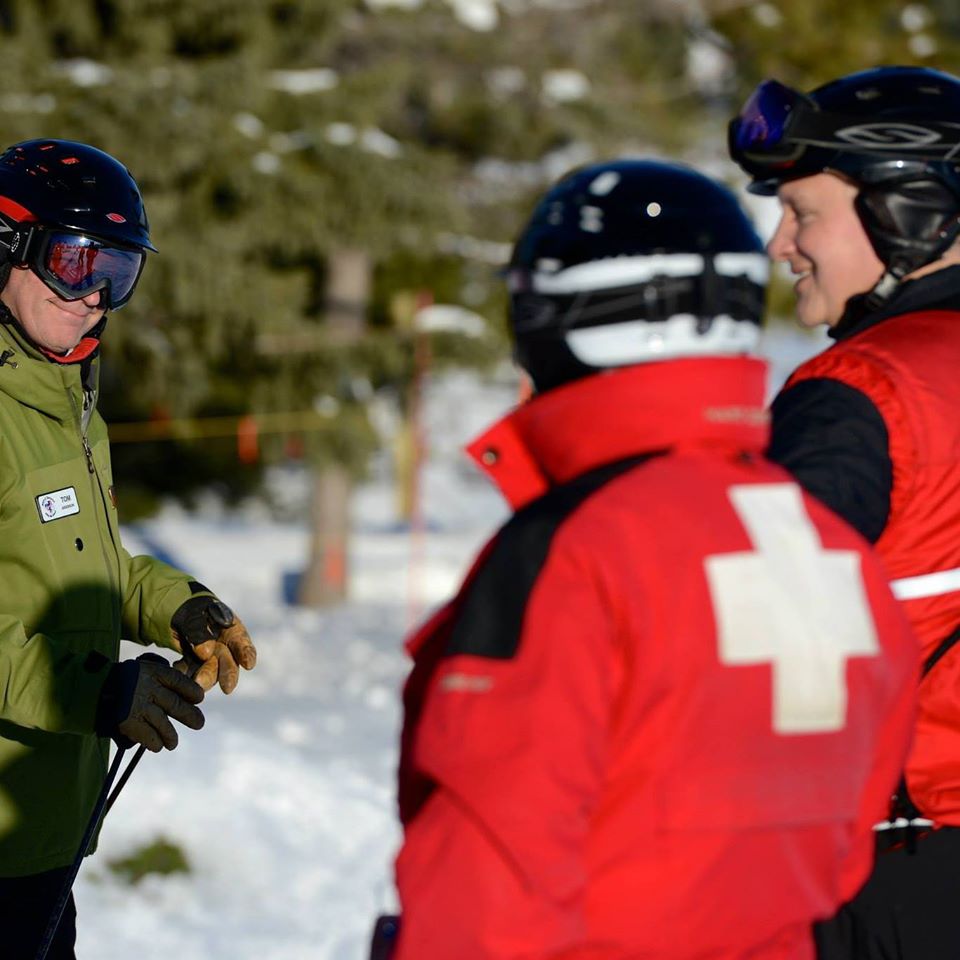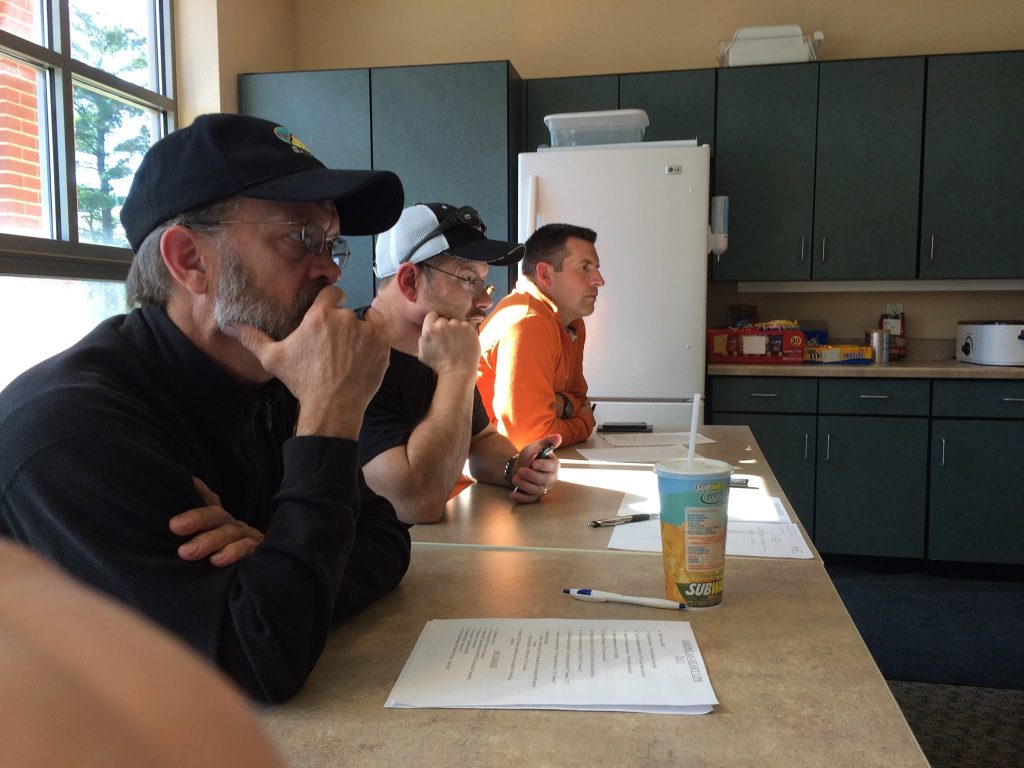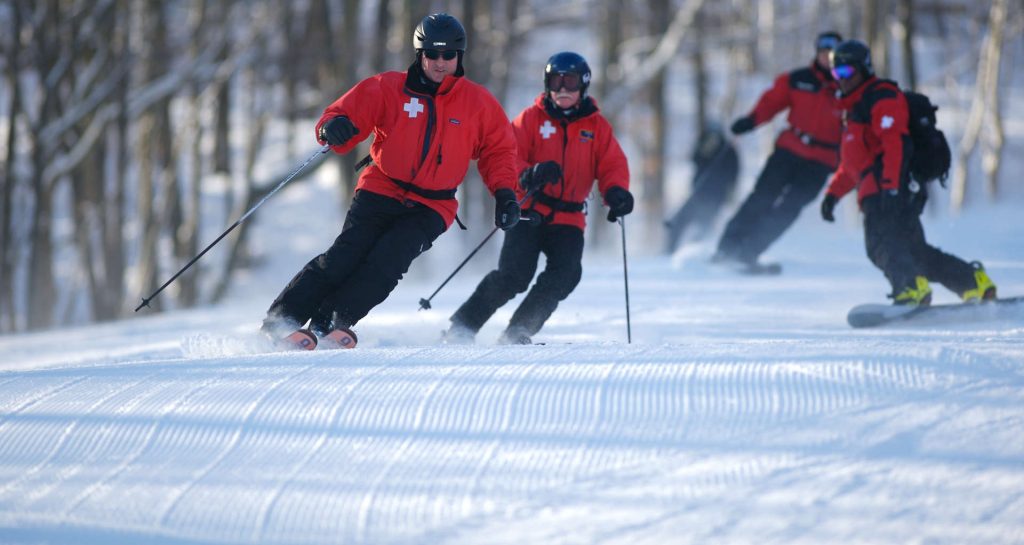 The second stage of training which begins after the ski area opens consists of spending time on the hill with fellow Patroller Instructors and Professional Ski Instructors. The Candidate will work on improving his/her ski/ride skills to prepare for the ultimate goal of handling and managing a toboggan from an incident to the lower patrol room.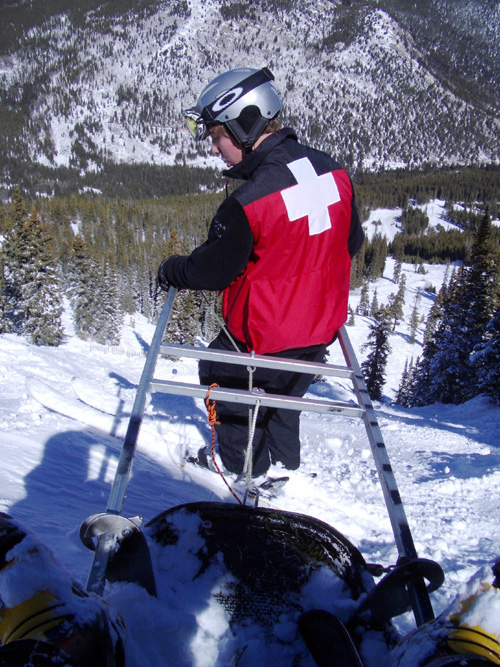 The third stage of training which begins after the ski/ride training is complete is learning how to handle first an unloaded toboggan and finally a toboggan loaded with an injured guest. After a guest is treated on the hill, they typically need some form of transport to the lower patrol room. The Toboggan is a safe and convent way to manage patient transport.
After training is complete and you be come a Patroller, you will be scheduled to provide services for a minimum of one shift per week. That shift and your schedule will be discussed with the Patrol Representative and mutually agreed upon. It is not always possible depending on staffing to get the exact day and shift you would like but our goal is to make things work best for you and the Patrol.
Granite Peak Ski Patrol suggests a minimum of 100-hours per season. Upon reaching 100 hours, the Patroller is allowed additional benefits in the season following the achievement of a 100 hour season. Additional benefits can be applied with additional service hours up to 150.
As with any volunteer organization, there are costs and responsibilities connected with becoming a patroller. More of this information will be provided to you during the oral interview/information session.
More information from the National Ski Patrol Office
National Office Ski Patrol Information – https://nspserves.org/
National Office Membership Information – https://nspserves.org/membership/
National Office Candidate Information – https://nspserves.org/membership/patrollers-candidates/
Membership in the National Ski Patrol provides many benefits. Those benefits include:
Working outdoors
Camaraderie
Outdoor Education
Medical/Rescue Training
NSP Online Store (900 products at least 40% below retail)
NSP Pro Deals Page (55+ Brands at 25-50% below retail)
Ski Patrol Magazine
E-Newsletters that include the latest information on patrolling, NSP educational programs and the best pro deals
While most potential members join as candidates to become ski or bike patrollers, there are many other ways to join the NSP;
We hope you will want to join us! You can find more detailed information about how to join by clicking on each membership type above.
You can read through some answers to our Membership Frequently Asked Questions here.