Granite Peak Ski Patrol is here to make sure your experience with us is a great one. We are committed to your safety. 
The National Ski Patrol is a federally-chartered 501(c)(3) nonprofit membership association. As the leading authority of on-mountain safety, the NSP is dedicated to serving the outdoor recreation industry by providing education and accreditation to emergency care and safety service providers.
The National Ski Patrol operates as a 501(c)(3) nonprofit organization, deriving its primary financial support from membership dues, donations, user fees, and corporate sponsorship's. To learn more about the organization, you can read our most recent Annual Report.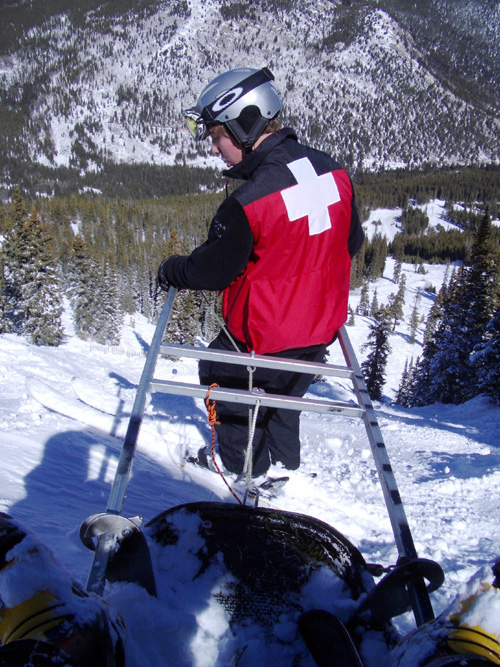 Every day you Ski Granite Peak, you will see members of Granite Peak's National Ski Patrol available and ready to serve our guests. The  Granite Peak Ski Patrol is available to provide information and help our guests navigate the hill as well as provide emergency care and support services. If you find yourself in need of help while skiing at Granite Peak, visit our home page for instructions on how to get help.
The Granite Peak Ski Patrol's main office is located in the wooded area uphill and to the right or west of the Comet lift. You are welcome to visit us in our Patrol office any time you need assistance. Look for the big white cross at the base of the Comet ski lift.
Today's patrol is made up of 130 volunteers. Last year they provided 17,000 hour of service to Granite Peak. In 2019, they received an award recognizing them as the best large alpine patrol in the Central Division of National Ski Patrol.
For more information from the National Ski Patrol Office in Lakewood CO, visit https://nspserves.org/about-the-organization/