Granite Peak Ski Patrol,
First and foremost I want to honor Doug Borre for running the OEC Refresher for Granite Peak for many years, he has set us up for success and he will not be forgotten.
This years refresher will be held at Highland Community Church, Wausau Campus, 1005 N 28th Ave, Wausau, WI 54401, with the doors and registration opening at 7:30 am. A light breakfast and coffee will be served.
We have the pleasure of having an Aspirus emergency room doctor as our keynote speaker. We will start promptly at 8:30am, so let's use "Vince Lombardi time" in place of "ski patrol time" to respect our guest. OEC skills stations will follow our speaker at 9 am. Lunch will be offered, more to come… The Fall Meeting and Awards presentation will immediately follow the Refresher, please plan to attend!.
Please follow the checklist below before you attend our refresher, if you have any questions please contact Chris Dragosh at dragosh360@hotmail.com or 920-915-5129.
Thank you for all you do

Chris Dragosh
2021 OEC Refresher Coordinator
---
This year you will need to do the following prior to the OEC refresher on October 9th, 2021.
Register for the OEC Refresher cycle B course number C107210007 on the NSP website www.nsp.org. Log on to the website then click on "Course Schedule" and enter the course number in the search.
Please be careful to choose the correct course since there are two of them that are very similar, the other is for the instructors as it states in the description.
Complete the online learning course for 2021 OEC Refresher B – Online Module. Once you have clicked on the course you will find nine modules with nine quizzes, all must be complete to gain the completion certificate at the end. You do have the ability to start and stop the online course as time permits for you.- To access the on-line course, see instructions below.
Email the completed Interactive or printable answer sheet to dragosh360@hotmail.com or print it out and bring it with you to the refresher to hand in at the registration table.
---
To access the on-line OEC Refresher B – Online Module, visit www.nsp.com, log in to your account and follow the steps below.
Click on Member Recourses.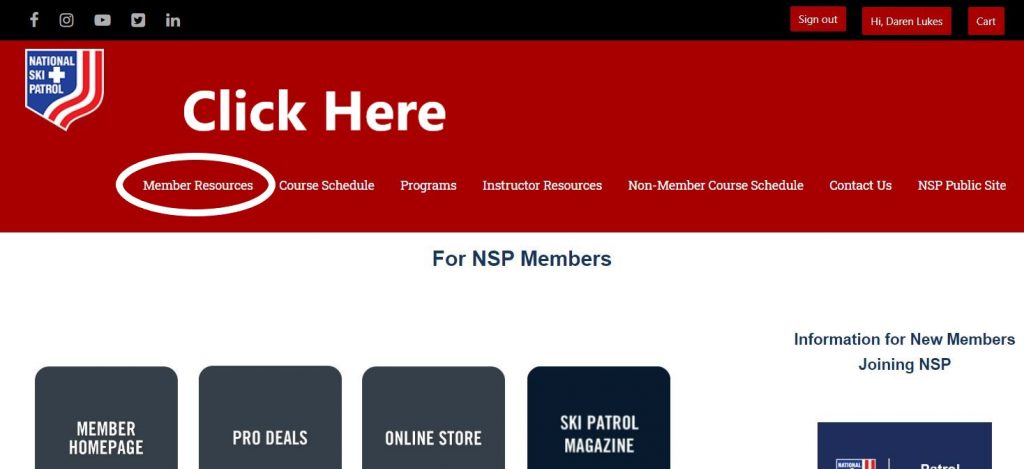 ---
Click "Online Learning"
---
Click "CLICK HERE TO ENTER THE ONLINE MANAGEMENT SYSTEM"
---
Click "Courses"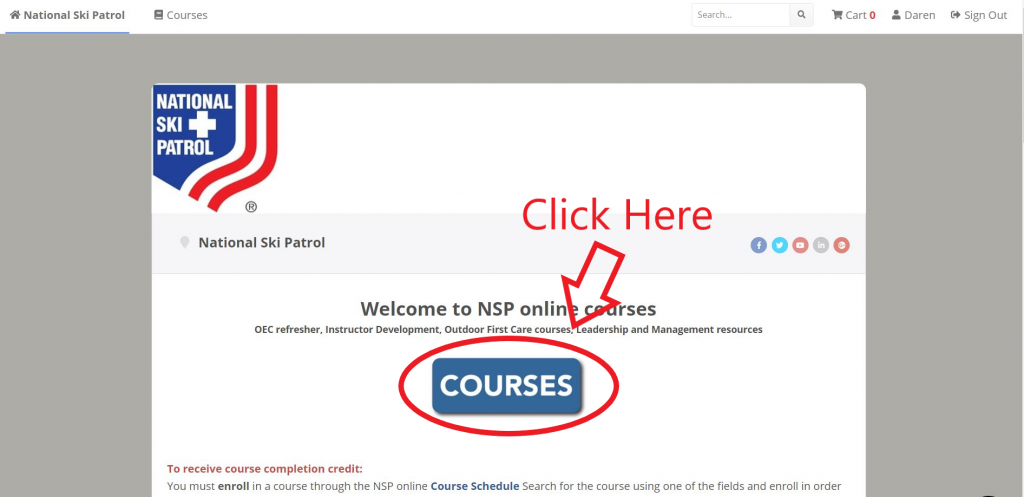 ---
Click "2021 OEC Refresher B – Online Module"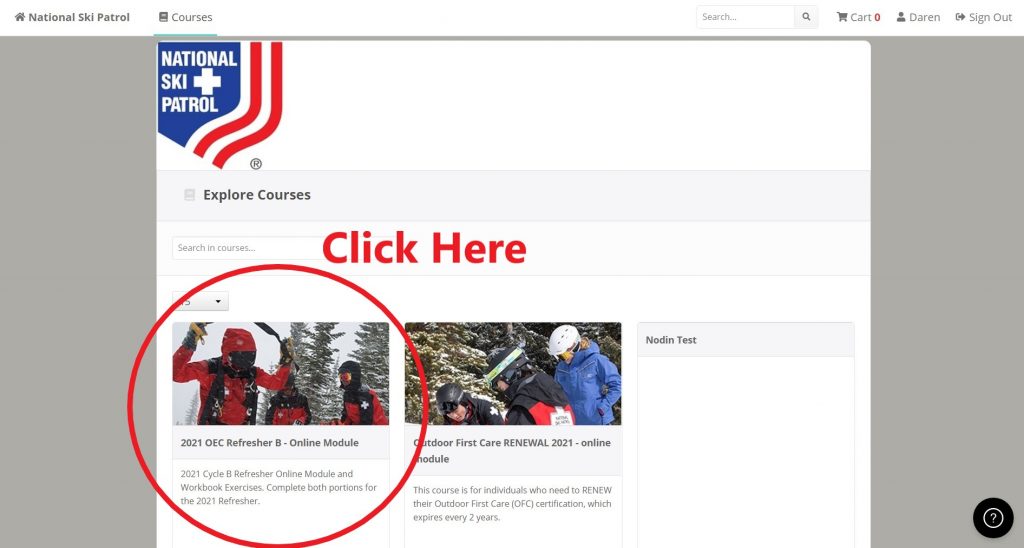 ---